Business Internet Editor's Score: 88/100
| | |
| --- | --- |
| Evaluation | 90/100 |
| Contract | 95/100 |
| Customer support | 85/100 |
| Internet Speeds | 90/100 |
| Internet Mobility | 80/100 |
Why Comcast is Best for Business Internet Startups
When starting a startup, the core team needs to be connected at all times, whether they are on-site or working remotely. Comcast business internet includes features such as Ethernet Dedicated Internet and SecurityEdge that will greatly benefit the in-office work environment. Remote teams can also take advantage of business internet with Comcast's Business Mobile plans, a feature that's critical for startups in today's hybrid/remote work environment.
We also like that Comcast Business Internet allows for custom landing pages for Wi-Fi access that reinforce your startup's branding among guests and employees. As a startup, it's important to build your brand and create a sense of continuity, and custom landing pages provide another opportunity to do just that.
Whether your business is classified as a small business or you're looking for an internet plan that can grow with your company, you can take advantage of all the business features associated with Comcast Business Internet.
did you know?: In 200, Comcast Business SecurityEdge blocked more than 583 million botnets, malware and phishing threats.
Pros
Dedicated Ethernet maintains the Internet connection
A custom landing page enables a branded login portal
Mobile business plans are available for remote teams
Cons
Fiber internet is only available in selected areas
Gigabit internet is much more expensive than other providers
Comcast Business Internet Features
| | |
| --- | --- |
| Business Wi-Fi | Provide both employees and guests with internet |
| Comcast Business SecurityEdge | Protect your connection from malware and other cyber threats. |
| Dynamic and Static Internet Protocol (IP) Addresses | Businesses can choose to either switch between IPs or keep one IP for easy remote access and hosting |
| Mobile Business Plans | 5G mobile plans designed to complement any customer's business internet plan |
| Ethernet Private Internet | Stay connected to some of the fastest internet speeds on the market with ethernet just for your business |
| 4G LTE Wireless Backup | Stay online with up to 8 hours of wireless backup in the event of an outage. |
Business Wi-Fi
Comcast's Business Wi-Fi is a great add-on that allows startups to give their guests their own dedicated shared connection. Whether you're recruiting for the next position at your company or offering connectivity to your clients, a reliable Wi-Fi connection keeps them connected to the internet during their stay.
We especially like that business owners can manage separate Wi-Fi connections for guests and employees. This ensures that guest Wi-Fi usage does not affect the bandwidth that employees need, while also providing an additional layer of security.
Comcast Business SecurityEdge
One of the main concerns when starting a business is preventing network security threats. Comcast Business Security Edge is an add-on that can help protect against threats such as malware, ransomware, phishing, and botnet attacks, an added layer of security unique to Comcast in our review of business internet service providers (ISPs). The result is a more secure network that is less susceptible to data breaches that can cost your business money and negatively impact its brand reputation. Cyberattacks on small businesses can be so costly that they can shut down a business, so we like to focus on security.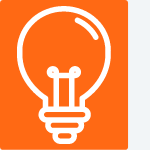 Tip: In addition to having SecurityEdge, it may be worth taking the time to look at some of the online business laws you need to know and comply with, especially if you're just starting out. Some of these include data privacy laws, which require businesses to report data breaches that compromise sensitive customer data.
Dynamic and Static IP addresses
Every Comcast Business plan comes with dynamic IP addresses. For businesses that need to stay connected, Comcast Business can change IP addresses as needed. However, we like that business customers can also add a static IP address. For businesses that need a central hosting point for websites or need to provide remote network services for their employees, Static IP addresses offer an advantage over dynamic IP addresses, so we like that Comcast offers them to business customers.
Mobile Business Plans
Comcast Business Mobile plans offer voice over internet protocol (VoIP) services in addition to the customer's business internet plans. Cellular plans can be used to support voice calls at work or on the go through a wide range of equipment. Additional features include readable voice messages and unlimited local calling. We've found Comcast's mobile plans especially useful for startups with team members who regularly travel to pitch or pitch to investors.
For a more personalized VoIP experience, Comcast Business VoiceEdge provides a cloud-hosted solution that can scale with a company. Along with basic line features and mobility, VoiceEdge enables small businesses to connect via audio conferencing, which we believe is ideal for businesses using a hybrid business model.
Ethernet Private Internet
Comcast Business Internet already offers plans with download speeds of up to 1.25 Gbps. However, startups that need their own connection can take advantage of Comcast's Dedicated Internet using Ethernet. Symmetrical download and upload speeds mean that large web conferences, data transfers and any cloud-based service can be handled with ease. We especially liked this feature for tech startups or completely remote teams that depend on strong, fast internet connections to function.
4G LTE Wireless Backup
Outages can happen at any time during the development of a new venture, which means it's important to have backup options. Comcast's Internet Connection Pro Automatic Backup provides business customers with 4G LTE connections to keep business running in the event of an outage. A team of behind-the-scenes experts can assist with the customer's needs until the primary contact is back online.
Comcast Business Internet Costs
Comcast Business Internet costs range from $69.99 per month for the Essential plan to $349.99 per month for the Gigabit plan. The full list is as follows:
Business Internet Essential 50 Mbps: $69.99 per month
Business Internet Standard 100 Mbps: $109.99 to $124.99 per month
Business Internet Performance 250 Mbps: $134.99 – $149.99 per month
Business Internet Advanced 500 Mbps: $164.99 – $179.99 per month
Business Internet Premium 750 Mbps: $234.99 – $249.99 per month
Business Internet Gigabit 1.25 Gbps: $334.99 – $349.99 per month
These prices reflect the monthly payment for the first 12 months of the contract (excluding the first month), after which the price increases for the remainder of the contract. There's also a discount for customers who opt in to AutoPay and paperless billing, and every plan comes with Comcast's Business SecurityEdge internet connection. Note that these prices do not include installation fees and Comcast business equipment fees.
Comcast Business Internet Setup
Depending on location, Comcast's internet setup can take three to five days after plan purchase. Customers can either schedule an appointment with a service technician or request to be placed on a waiting list for an earlier installation date. If customers choose to include Business Wi-Fi in their business internet package, they will have the option to set up and install the Comcast Business Wireless Gateway themselves.
Customers are required to rent a router specifically for Comcast Business Internet for Internet-related services such as SecurityEdge and Business Voice if their current modem is not considered compatible with this service. Although installation is included in the internet plan, there is a separate monthly fee of $19.95 per month if they need it. Like Business Wi-Fi, if you decide to install the equipment yourself, the Comcast Business Web site also has a self-installation guide.
Comcast Business Internet Customer Service
Comcast provides 24/7 customer service for Business Internet customers, either by phone at (855) 319-0103 or by email via the website form. We found the 24/7 support to be a huge benefit, as it's not available with some of the other business providers we've reviewed. Customers can also use online chat and contact a representative for all general business internet enquiries.
Comcast Business Internet Outages
Although Comcast's fiber-optic network covers the entire country, its availability is still relatively limited compared to cable or satellite Internet. Customers in rural areas or areas without Comcast coverage should check out our Viasat review for a more widely available ISP.
We also found Comcast's gigabit internet plans to be expensive compared to other ISPs offering roughly the same speed plans. Fiber-optic Internet generally costs more than cable or satellite Internet, but Comcast's prices still seemed too steep for gigabit speeds. If your business requires large data transfers or other services that rely on symmetrical download speeds, you'll need to consider plan cost in addition to other charges, including hardware and add-ons.
Methodology
When reviewing business internet providers for review, we considered some of the features that business owners need to run their business from start to finish. Part of this process includes extensive research, attending provider calls, and ultimately deciding on the best option for each vendor. In doing so, factors such as installation times, internet speed, business phone services and internet availability were taken into account. We chose Comcast as the ideal business internet provider for small startups.
Comcast Business Internet Frequently Asked Questions
Can I use Comcast's Business Private Wi-Fi for guests?
Comcast's Business Private Wi-Fi is typically only used by business employees, although there are no restrictions on who can access private connections.
I run my own business at home, so should I get Comcast Business Internet?
If you run your business from home or are just starting out, you can run your business using residential internet. However, Comcast Business Internet has zero data caps and additional features that can provide more benefits for your business than traditional residential Internet.
My Comcast Business router is not working, so can I repair or replace it?
Comcast Business has a troubleshooting page to help business customers with their routers. In addition, the Comcast Business Customer Support line is available in case of router repairs or replacements.
Total cost
We recommend Comcast Business Internet…
Startups
Small remote or hybrid teams
Urban based small businesses
we don't do it Recommend Comcast Business Internet for…
Village enterprises
Medium and large scale companies that rely on heavy data transfers or digital traffic