BitKE is honored and excited to be the official media partner for the upcoming African Bitcoin Conference, which will take place on December 5-7, 2022 in Accra, Ghana.
This is the first bitcoin conference in Africa and keynote speakers include:
Jack Dorsey – co-founder of Twitter
The former CEO of Twitter and current CEO of Block is a well-known proponent of the future of Bitcoin, which aligns with the mission of the African Bitcoin Conference – adoption at scale in Africa.
Dorsey has demonstrated his commitment to the continent several times, including donating 500 bitcoins (along with Jay Z) to ₿trust, an endowment fund to fund Bitcoin development initially focused on teams in Africa and India.
At a conference in Miami in 2021, Dorsey said Bitcoin was the most important thing he could work on in his lifetime.
"Bitcoin has the potential to create an entirely new financial infrastructure." – Jack Dorsey
Ray Youssef – CEO, Paxful
Ray is the CEO and co-founder of Paxful, one of the world's largest bitcoin marketplaces.
Paxful provides a simple, fair and secure marketplace for people to trade bitcoin. With over 300 payment methods accepted on the platform, Paxful is one of the most accessible and user-friendly bitcoin marketplaces online.
In addition to making cryptocurrencies accessible, Ray also launched #BuiltwithBitcoin, a charity initiative that aims to show bitcoin's humanitarian capacity.
He is also a serial entrepreneur since 2001.
Jack Mallers – CEO, Strike
Forbes 30 Under 30 2021 honoree Jack Mallers is the founder of Zap, creator of Strike, an app that allows anyone to send money anywhere in the world instantly, with no commission.
Strike is like Cash App or PayPal with one caveat: instead of using traditional payment rails, it uses the Bitcoin blockchain to send and receive money.
Outside of Strike, Zap is a bitcoin investment and payments company that transacts over the Lightning Network.
Elizabeth Stark – CEO, Lightning Labs
Elizabeth Stark is the co-founder and CEO of Lightning Labs, where she is building a programmable financial layer for the internet through fast, scalable blockchain transactions.
According to Stark Lightning is a software layer that runs on top of the bitcoin blockchain, like a decentralized VISA for bitcoin transactions.
In addition, he is a fellow at Coin Center, a leading digital currency policy organization, and an advisor at Chia, a company building a new proof-of-concept blockchain protocol.
Abubakar Nur – Bitcoin Core Contributor, Board Member, BTrust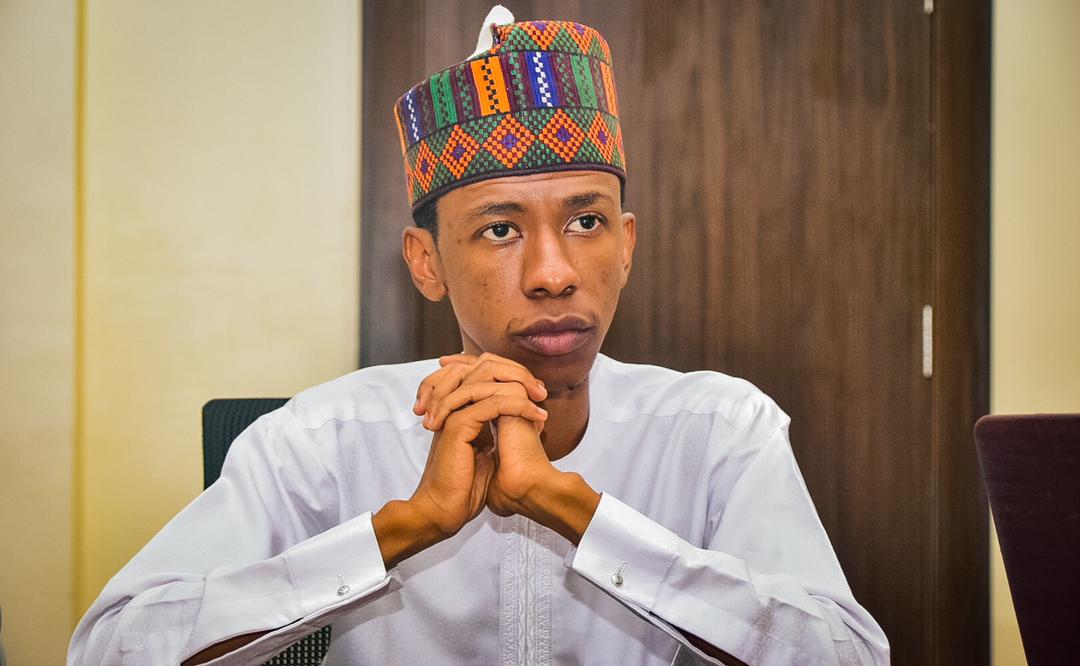 Abubakar was only 22 years old when he joined the ₿trust board in December 2021, but he had already caught the interest of the cryptocurrency community thanks to his work with bitcoin.
A major contributor to Bitcoin, he also received $50,000 in BTC from the Human Rights Foundation (HRF) for his work on Bitcoin wallet software, and is in the midst of projects to qualify as a core developer in 2022. Abubakar is also part of the team structure. Develop a Gala scholarship that finds and educates the next generation of crypto talent in Africa.
The Nigerian national also serves as the Chief Technology Officer at Recursive Capital, a fund that invests in founders building Web3 in Africa.
See also
The 3 month conference is full of interesting personalities in the African bitcoin ecosystem.
Other speakers at the conference include:
Obi Nwosu – Board Member, Btrust
Bernard Parah – CEO, Bitnob
Nathalie Yamb – Nathalie Yamb Consulting
Kgothatso Ngako – Catalyst, Machankura
Alex Gladstein – Human Rights Foundation
Speakers will participate in fireside chats and panel discussions that will dominate the agenda for three days. However, the agenda includes crash courses on bitcoin, including a course on the lightning network.
There's still time to get your tickets here before Monday's opening.
BitKE will be on site providing real-time updates via its official Twitter channel (@bitcoinke).
_______________________________________