About a year ago, Air India was privatized as the Tata Group, which was the original owner of Air India when the company was first established, regained control of the airline. Since then, we have learned that Air India and Vistara will merge and that Singapore Airlines will have a significant stake in the combined airline.
Now there is pressure to improve the Air India passenger experience and we are seeing the first signs of…
Air India is investing $400 million in wide-body jet interiors
Tata Group today unveiled a $400 million investment that will see the company revamp the interiors of Air India's long-haul fleet. What do we know about these plans so far?
Air India will refurbish the interiors of its entire legacy wide-body fleet, including all Boeing 787s and Boeing 777s.
Air India will not only refresh the entire cabin (including all new seats and in-flight entertainment) but also introduce a premium economy product across its long-haul fleet.
Air India will retain the first class cabin on its Boeing 777s
The planes are expected to get a different configuration than before, so the airline can increase or decrease the number of seats in each cabin.
The company hired London-based JPA Design and Trendworks to help with the project
The first aircraft with the new cabin is expected to enter service in mid-2024, following the completion of the merger with Vistara.
Here's how Air India CEO Campbell Wilson describes the plans:
"Under our Vihaan.AI transformation programme, Air India is committed to achieving the highest product and service standards befitting a world-class airline. We know that the cabin product of our 40 older wide-body aircraft currently falls below this standard. We are working closely with partners to accelerate the refurbishment process as quickly as possible and in the meantime we are leasing at least 11 new wide-body aircraft with completely new interiors to improve our offer at the earliest opportunity."
Note that in addition to its existing long-haul fleet, Air India is in the process of acquiring some used Boeing 777s from other carriers, some of which should undergo immediate cabin upgrades. For example, Air India leases some older Delta Boeing 777-200LRs, which already have business class suites and premium economy features.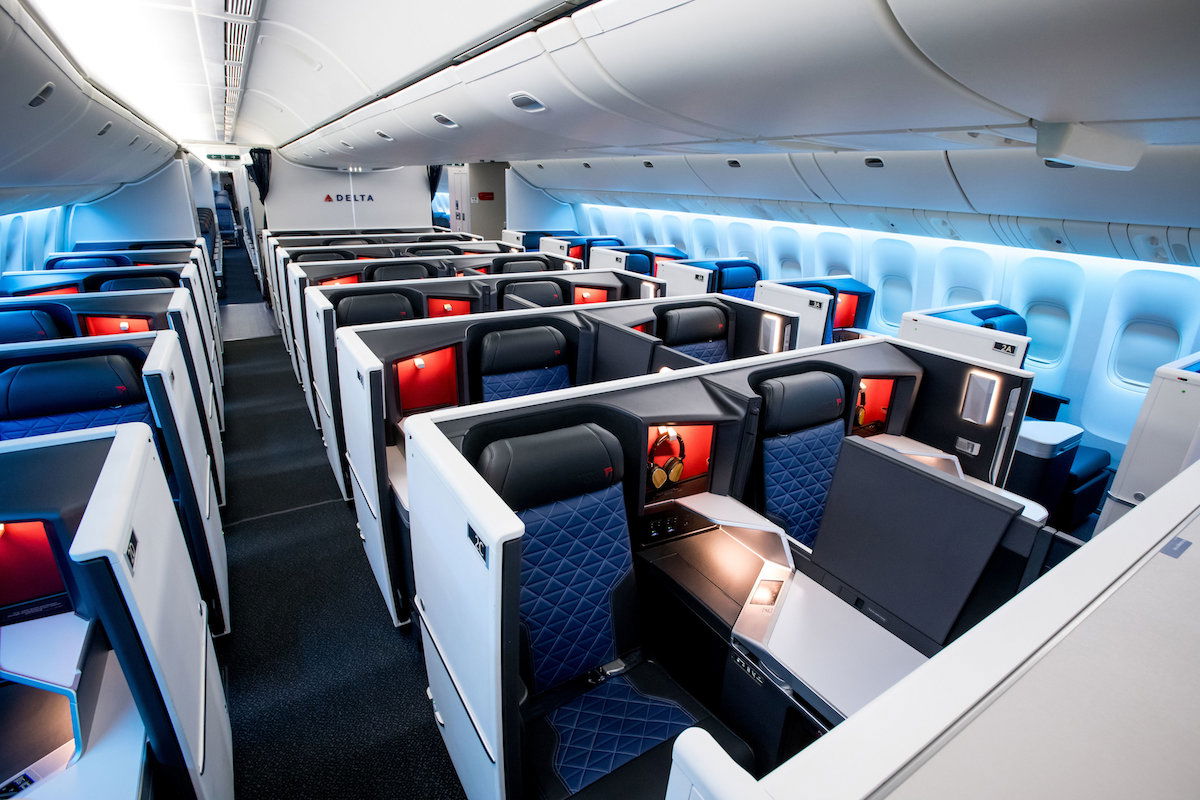 Air India is also expected to eventually place a large new aircraft order, although nothing has been finalized there yet.
My take on Air India's cabin upgrades
Air India is certainly long overdue for cabin upgrades. Not only does the airline have an outdated business class (in a 2-3-2 configuration with angled seats), but the cabins on many Air India planes are basically falling apart.
With the Tata Group owning the airline and Singapore Airlines having a stake in the soon-to-be-merged airline, some cabin upgrades were considered. A few thoughts on this news:
Interestingly, Air India will maintain first class; I'm curious if the airline is introducing an all-new first class or just minor cosmetic updates to the existing product
My guess is that business class will be completely overhauled and we will see full flat beds with direct aisle access.
While the economy upgrades are also great, Air India currently only has nine seats per row on the 777, so I have to imagine that the cabin will be cramped and the airline will opt for 10 seats per row (now standard).
I think the only real disappointment here is how long it will take to reconfigure the planes. We're told to expect the first reconfigured aircraft in mid-2024, so it's clear the airline is only in the early stages of this project. I would imagine that given the general supply chain issues today, the timeline could slip even further.
I wonder if Air India will complete this project before or after 2030…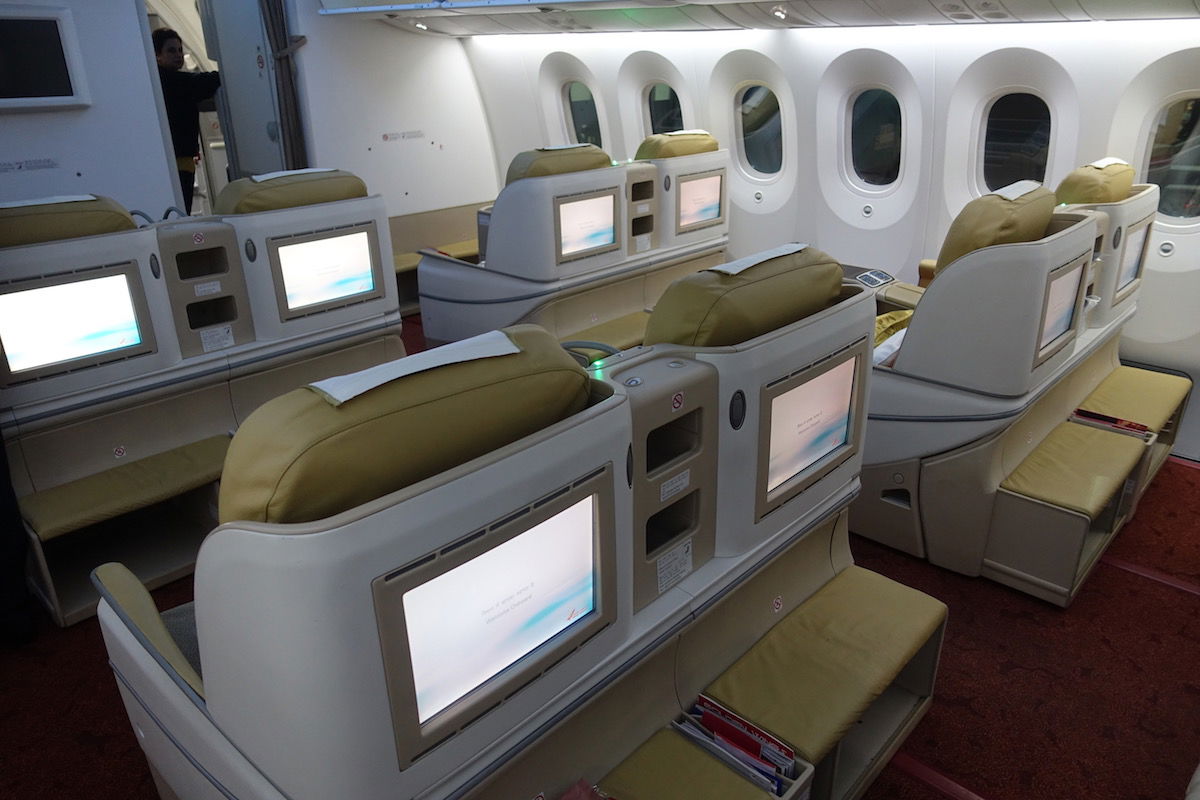 Bottom line
Air India has committed to spend $400 million on cabin upgrades on its Boeing 787s and 777s. The airline will maintain first class on 777s, introduce a new business class on all long-haul aircraft, add premium economy to all long-haul aircraft, and refresh its economy product.
All this is great news, although we will have to be patient, because the first aircraft with the new interior will only fly in mid-2024, and this is the best-case scenario.
What do you think of Air India's plans to revamp its cabins?