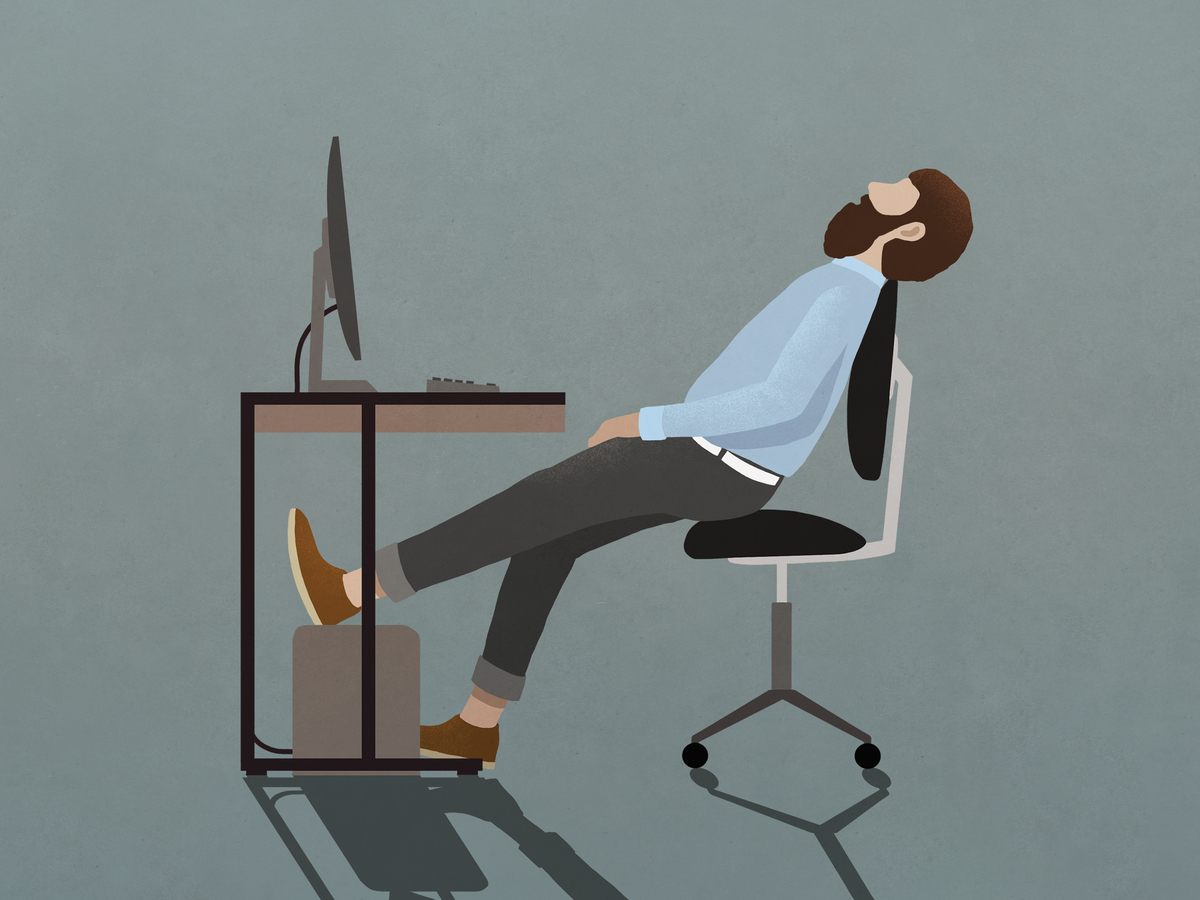 Malte Mueller/Getty Images/fStop
When Tanvi Sinha first started accounting 17 years ago, she worked from the office every day, even on Saturdays during the busy season.
He enjoyed dining with colleagues and the opportunities to learn by listening and watching others. He grew professionally, aspiring to leadership roles.
Now that his company has made telecommuting optional, Sinha wonders if newcomers to the field will ever feel as connected to their jobs as they once were.
"I'm pretty sure their engagement will be affected," says Sinha, now an audit manager at Matthews, Carter & Boyce, an accounting firm in Fairfax, Virginia.
A new Gallup report shows that large numbers of workers, especially Gen Zers and younger millennials, are not engaged in their work. And this can make it difficult for them to climb the career ladder, as well as harm the overall performance of companies.
Employment has been declining since 2020
Gallup poll It found that only 32% of workers were engaged in their work in 2022, compared to 36% in 2020, of approximately 67,000 people.
Since 2020, the share of "actively laid off" workers has increased, while the share of those in the middle – those considered "not employed" – has remained roughly the same.
After the Great Recession, engagement increased in the decade before the pandemic, but began to fall in 2021.
Younger workers saw more declines in employment than older workers. Those under 35 reported hearing less and caring less at work. Fewer Generation Z and younger millennials reported having someone at work to encourage their development and fewer opportunities to learn and grow.
"There is more and more disunity among workers [and] employer. You could almost equate it to workers becoming a little more like gig workers," says Jim Harter, Gallup's chief workplace scientist and author of the new report.
By its nature, gig work does not lend itself to loyalty or long-term relationships between employees and employers. Employees may feel less motivated to perform at their best.
"Retaining the best people in the context of high-performance customer service is a challenge," says Harter.
Actively firing employees can be very damaging to companies. Harter says that employees who don't have many of their needs met at work often share their negativity with other people. This can lower company morale.
There is no disconnect between on-premise, hybrid and fully remote workers
Gallup measures an employee's level of engagement based on a series of questions, such as: Does the employee understand what is expected of them at work? Are their opinions taken into account? Do they have the opportunity to do what they do best? Do they have a best friend at work?
While engagement has been seen among a broad swath of workers, the biggest declines have been among what Gallup calls "telecommuters" — those who can do their jobs from home but work from an office.
But Harter says there are troubling findings among those who are completely distant.
More of them fall into the middle category—between engaged and actively disengaged—which Harter equates to quietly quitting.
Meanwhile, employees across categories—onsite, hybrid, and fully remote—all saw a decline in their sense of their organizations' mission or purpose. Clarity of expectations across groups was also low.
The share of employees who say their company cares about their overall well-being has dropped dramatically about 50% at the beginning of the pandemic, while many companies are providing all kinds of accommodations for employees, to half of that today.
Some companies recognize the importance of mental health
With high-profile silent exits and real layoffs, Stephanie Frias believes companies are reckoning.
"I think companies are realizing that's the key — to make people feel engaged and connected at work," says Frias, Lyra Health's chief people officer. "It's not just about what people do. So: how Do you instill meaning in that work?"
His company provides mental health services to other companies, focusing on individuals as well as organizations in general, and training managers to recognize and respond to acute situations.
Frias says that for all the disruptions of the pandemic, what worked in the past won't necessarily work now, and there really isn't a playbook. Employees today want to be engaged in work, but in a way that is convenient and palatable for their lifestyles.
"It's going to be a journey and a ride," he says.
Finding a balance when remote work is highly valued
As a manager at an accounting firm, Sinha tries to find the right balance.
She loves working from home and knows others do too. But he makes it a point to be in the office two or three times a week, sometimes just for a few hours, and encourages his teams to find times when they can be together.
"Pick a few days, come to work, mingle with people, talk to people," he says.
It's not just about being social. This is due to exposure to other parts of the business.
Audit teams sat together in conference rooms and went to client sites together, Sinha says, so everyone on the team knew every aspect of the audit. Now you can work on only one part of you.
"It's not a one-size-fits-all picture," he says.

Technology can help, says Sinha, and he uses video meetings to keep in touch with team members on a daily basis. But there are pitfalls in not meeting people face-to-face, especially for people who have never worked in an office regularly.
"Some of the people who were hired during COVID — I mean, I went to work after a long time and I didn't even recognize it was this person," Sinha recalls with a laugh, noting that it was bad for him.
Harter, a Gallup scholar, said the role of managers has increased significantly in the pandemic. They are the ones who can make sure employees know what is expected of them and help employees feel cared for.
"Managers will identify the unique characteristics of each person they manage," he says. "They're the only ones close enough to do it."