Huy Tu still remembers his first days at Instagram.
Tu grew up in a working-class family in Ho Chi Minh City, Vietnam. The idea of ​​getting a job at a world-famous company like Instagram seemed like a fantasy.
But Tu went to college in the United States, earned a Ph.D. and later landed his dream job working as an artificial intelligence research scientist at a social media giant.
They arrived at the Instagram offices in downtown New York in February 2022 with a fake plant and a laminated sign that read: "What would you do if you weren't afraid?"
Entering the doors, Tu was amazed. Every floor had original artwork, designer furniture, and free food.
"I felt very humbled," Tu recalls. "It was like the American dream, as cliché as it sounds. I felt like I finally had it! You know?"
The email that turned his world upside down
For the first time, Tu achieved stability and a stable income. So they booked a long overdue trip to Vietnam for Lunar New Year to see family and deliver the good news in person.
"I haven't seen them in three years," says Tu. "I was going to surprise them."
But then, at the beginning of November – just 8 months into the Instagram job – Tu got his surprise. It's a moment they still remember vividly.
"I got a letter at 6 in the morning. 6:10 in the morning actually." Tu reminds. "It was quite traumatic."
The email said Meta, the parent company of Instagram and Facebook, was losing money and that CEO Mark Zuckerberg had made the "difficult but necessary decision" to lay off 13% of the company's workforce, or about 11,000 people in total.
"Unfortunately, you are logged in," the email continued. Tu says they looked at the email for a long time. "It didn't feel real."
But it was real – and so was the monstrous ticking clock Tu now worked on.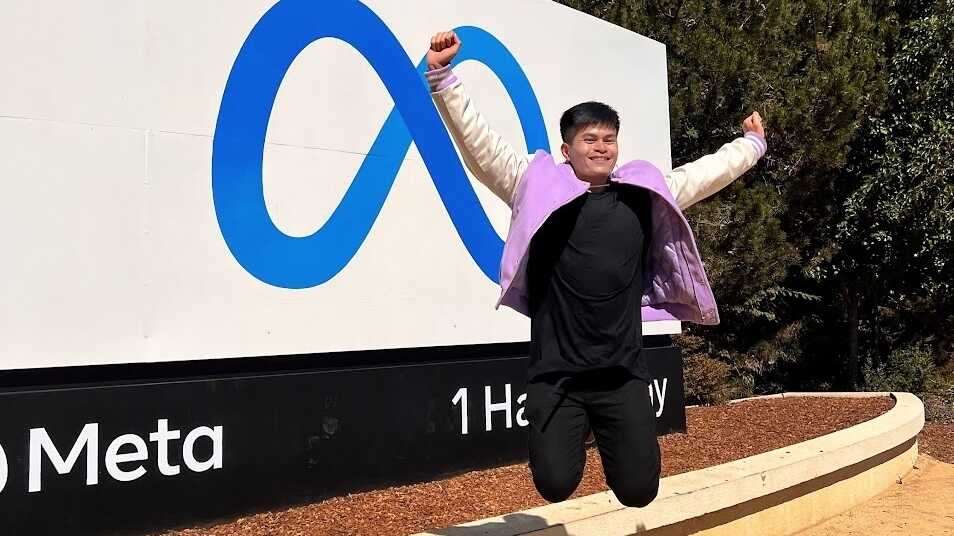 90 days to find a new job
Tu is in the US on a work visa, and like most work visas, this is related to Tu's work. Losing that job meant Tu had 90 days to find a new one or be forced to leave the country.
You felt so alone. They didn't want to tell their family or parents.
"I'd rather not bother them," Tu said.
More than 15% of employees at Instagram's parent company, Meta, work on work visas like Tu.
Meta and other tech companies have been criticized for relying too heavily on foreign workers. A 2018 study found that more than 70% of tech workers in Silicon Valley were born in another country.
But immigration advocates say foreign workers bring innovation and help make the United States the world's technology leader.
Thousands of immigrants working on work visas have been fired in the past few months and now have 60 or 90 days to find a new job or have to leave the country.
But competition for jobs is fierce right now after a series of layoffs in the tech industry.
Joshua Browder, CEO of AI startup Do Not Pay, announced the job a few weeks ago and was overwhelmed by the response.
"We contacted hundreds of people," he says. "And they were the most qualified applicants I've ever seen."
Browder says people with work visas are at a disadvantage when applying for jobs because visas can be expensive and complicated for employers.
Also, most companies are feeling cautious right now and don't want to make any quick hiring decisions.
Browder says this means hard-working, talented people are left stranded. Many of them spent their years in the United States. They have mortgages, social networks and children in school.
"It's a shame the system is set up the way it is," he says. "Because if a lot of these candidates have to leave the United States and come back, we're going to lose all of these really talented people."
Checks LinkedIn obsessively
Huy Tu says that there is brutality.
"It's crazy to compete in this market," says Tu.
Tu has been living in the US for eight years – this is where their life is. Tu worries that 90 days won't be enough to find something new.
So Tu tries to cover all their bases: they applied for more than 100 jobs.
"I just feel like I'm in a race and I have to apply everything I see."
Not to mention the crushing stress. Tu says it's dangerous to step away from the computer even for a few minutes.
"Every time I hear the voice of LinkedIn, I feel so out of place," Tu said. "I feel like I have to answer right away."
After all, that ping on LinkedIn could be a question from an employer or even a job offer. And before February 6, Tu needs an offer. That is, when the 90 days are over.
But even if they get a job, Tu can't imagine ever feeling safe in one again.
"I think stability is a myth," says Tu. "Even if I get a job, I don't think I'll be able to really sleep for at least a year. I'm afraid it will just go away."
Tu misses her work on Instagram, as well as her colleagues and the office. After being fired in an email in November, they didn't come back.
Instead, Instagram said he would pack up Tu's desk and send them his personal belongings, including a small fake Tu plant he brought on his first day of work and a laminated board, as soon as possible: "What would you do if you were? Are you scared?"