Tesla is preparing for changes at the highest level. Earlier this month, Tom Zhu, who was rumored to be Tesla's next CEO, resigned as the company's legal representative in China. While he will remain chairman, there are also reports of Zhu taking on significant roles in the United States.
The timing of the move coincides with Tesla's freefall on the stock market and several investors calling for Tesla's Board of Directors to act. The current CEO of the company, Elon Musk, spends most of his time on his new company – Twitter. Musk has repeatedly said that he does not want to be the CEO of any company. He recently reiterated his views during the trial last month.
So the door is open for one of Tesla's brightest stars to take on a more prominent role. Reuters Zhu reported spending time at Giga Texas and Giga California. He has been speculated to play a leading role in ramping up Model Y production, overseeing the updated Model 3 and running the show for the long-awaited and overdue Cybertruck.
Zhu has an impressive track record
As CEO, Zhu could be just what Tesla needs to breathe new life into the flagship company. He is credited as the main reason why Tesla's Giga Shanghai was able to bounce back so quickly from closing and hitting its 2022 growth target of 50%.
Zhu joined Tesla in 2014 with a Bachelor of Commerce degree from Oakland University of Technology, and he graduated from Duke Business School at Fuqua in 2012 with a Master of Business Administration. Zhu participated in a WeChat Q&A with a Duke student. This provides some valuable insight into Zhu's work ethic and philosophies.
Zhu An Incredible Future Awaits
He was asked about the impact of EVs. He has a long response, which you can read here, but he made a lot of positive, forward-thinking points that are exciting and hopeful. "I believe that innovation can create a butterfly effect from a single product to an industry to a mindset across a country."
Zhu talked about the changes that Tesla can introduce: "The new technology brings us endless opportunities, it creates different types of synergies with vehicles: for example, the connection between people and vehicles, vehicles and infrastructure, and vehicles. These opportunities are incorporated into the system. The EV's genes create faster responses that make driving more comfortable."
He also referred to the transformation of the entire industry, "productivity will be improved, while the workforce structure will be optimized. The automotive industry will move from a more traditional production model to a skilled, technologically innovative industry."
While he doesn't want to be CEO, Musk also said he's not going anywhere. This could mean that Tesla has several projects on the way, including FSD, the Cybertruck that expands its charging network, Optimus, and the list goes on.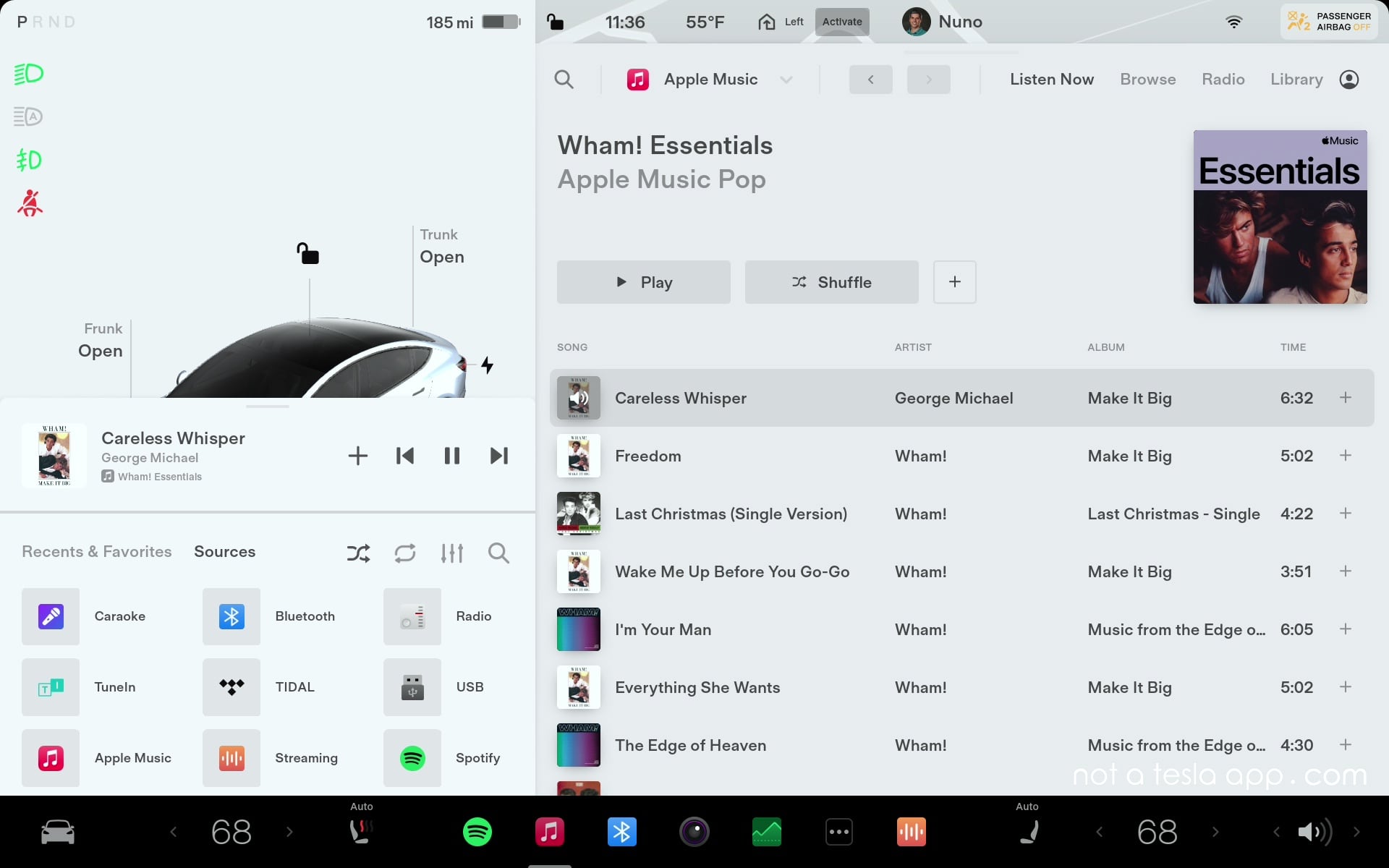 Now, Tesla has reportedly rebuilt parts of its in-car audio player using HTML, Javascript, and CSS, but what exactly does that mean? Could this change mean more music streaming services coming down the pipeline? If so, an upcoming software update could add Amazon Music, Pandora and other audio streaming services to Tesla's cars.
Tesla rolled out Apple Music integration in its cars with a 2022 holiday update, and according to a Tesla hacker Only Greentheonparts of the music player have been rebuilt using web technologies.
Apple Music appears to be the only music service using the new player at the moment, but it looks like Tesla is moving Spotify to its web-based player as well. The HTML-based audio player interface is almost identical in design and behavior to the native audio player, except for some minor design changes.
Although Apple Music is the only audio service using Chromium for its interface, we believe Tesla will migrate all music services to use this new player.
Why Use HTML Player?
So the question is, why switch to an HTML-based player when Tesla already has a working audio player and web-based apps have disadvantages such as poor performance?
The answer is development time and ease of updating. Although web applications are not a good choice for intensive tasks, a simple audio player can be.
Developing web software is usually faster and easier than developing in a native language such as C or C++. The user interface is built faster and changes can be made faster.
Since most streaming services such as YouTube Music, Amazon Music, Pandora, SiriusXM and many others already offer web-based players, adapting them to work on Tesla's web player is an easier process than porting a music service to work in another language. The APIs, streaming protocols, and all the necessary details are already available in these web apps, and Tesla just needs to adapt the app to work with the user interface.
Web apps also have the advantage of downloading new data when the user connects, so it's easier to roll out new features, updates, and bugs. The web-based solution also doesn't require the end user to download a software update, so Tesla can fix any issues quickly.
Video streaming
When Tesla introduced their video streaming service at the Tesla Theater, they took the web route and loaded the streaming service's website into a Chromeless browser, creating almost zero development for the Tesla team. They've taken what every streaming service has to offer on the web and made it available in the car.
It's a similar concept for audio, except Tesla wants to provide a consistent user interface whether you're listening to TuneIn, SiriusXM, or Spotify. To do this, Tesla still needs an additional layer connecting the voice controls to the UI, but the effort required is greatly reduced.
This change to use the car's browser to display more of the Tesla interface may be why we're seeing so many performance improvements in Tesla's Chromium-based browser.
New Music Services
If this upgrade and transition is already happening, I'd be surprised if we don't see the addition of multiple music streaming services integrated with Tesla vehicles in the near future.
This could mean we could see additional music services like YouTube Music, Pandora, Amazon Music, and even a streaming version of SiriusXM in the near future.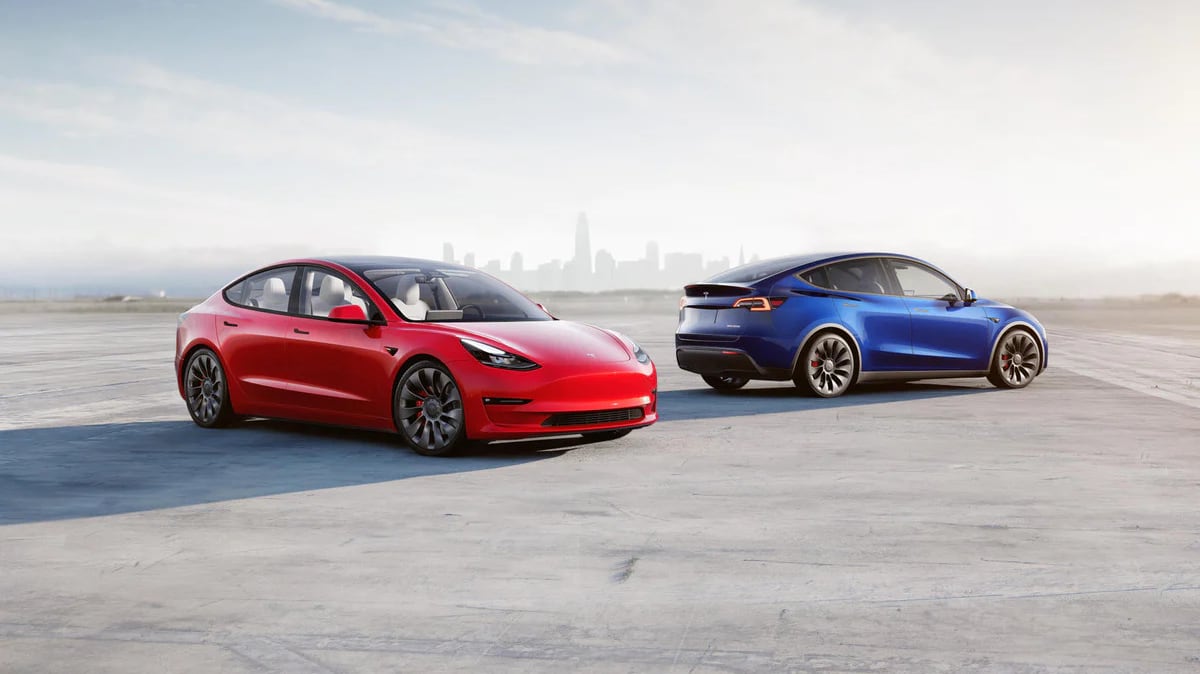 Starting January 1, 2023, Americans can claim a $7,500 tax credit when buying a Tesla (and other electric cars). The Inflation Reduction Act allows eligible buyers to claim a net vehicle tax credit of up to $7,500 under Section 30D of the Internal Revenue Code.
We knew it was coming and it slowed demand as buyers put off their purchases until the new year. However, Tesla introduced its end-of-year sale, discounting $7,500 on its cars to encourage people not to wait.
Tesla models that qualify for the tax credit
The Tesla rebate expires on December 31, 2022, and a new government tax credit kicks in. But it's important to note that not all Teslas qualify for the clean vehicle tax credit. The Model S and Model X are not on the list of eligible vehicles due to price, but rear-wheel drive and long-range versions of the Model 3 are included if the manufacturer's suggested retail price is below $55,000.
Six versions of the Model Y are also listed. These include all-wheel drive, long-range and performance versions in five- and seven-seat variations. Interestingly, Tesla does not produce the Model Y Performance in a seven-passenger configuration, but it is available for credit.
The IRS works closely with vehicle manufacturers to determine eligible models. This could tell us what Tesla plans to offer in 2023.
Not only could we see the seven-seat performance Model Y, but Tesla will also be reintroducing the Model 3 Long Range, or Model Y, in 2023 for under $55,000.
Model Y all-wheel drive, long-distance and five-seat performance variants are currently ineligible for the tax break, according to the IRS, because their MSRP exceeds the $55,000 threshold. We'll have to see if Tesla makes any changes to these models to bring them under the $55,000 MSRP limit.
| | | |
| --- | --- | --- |
| Model year | Description of the car | MSRP Limit Applicable |
| 2023 | Tesla Model 3 rear wheel | $55,000 |
| 2023 | Tesla Model 3 Long Range | $55,000 |
| 2023 | Tesla Model Y all-wheel drive – 7 seat options (3 rows) | 80,000 dollars |
| 2023 | Tesla Model Y Long Range – 7 seat options (3 rows) | 80,000 dollars |
| 2023 | Tesla Model Y Performance – 7 seat options (3 rows) | 80,000 dollars |
| 2023 | Tesla Model Y all-wheel drive – 5 seat options (2 rows) | $55,000 |
| 2023 | Tesla Model Y Long Range – 5 seat options (2 rows) | $55,000 |
| 2023 | Tesla Model Y Performance – 5 seat options (2 rows) | $55,000 |
Old electric cars are also suitable
Tax benefits are not only for cars bought in 2023. Purchases made between August 17 (when the legislation was announced) and December 31, 2022 may also qualify for the tax credit, according to the IRS website. There is also a used EV tax credit that allows consumers to take a tax credit of up to $4,000 or 30% of the value of a used EV that is at least two years old.
Use the vehicle identification number decoder on the Department of Energy's website to check if your vehicle qualifies.
What is the Law of Inflation?
The government said the Inflation Reduction Act was "the most significant climate legislation in US history." This includes $739 billion for "green energy, cost reductions through tax credits, emissions reductions and increased environmental justice." When announced, the government said it would "offer new access to tax credits, as well as grants and incentives to reduce air pollution."
The Inflation Reduction Act also has several EV charging credits. There is a property loan for companies that install EV chargers. The IRS will reimburse 30 percent of the total cost of purchasing and installing charging equipment, up to $100,000 per charger. Experts believe that this new law will help the United States reduce emissions by 40% by 2030.