Some automakers are struggling to convince first-time buyers to return to the showroom, Elon Musk testified that he really believed he could take Tesla private in 2018 with some help, and Audi sued the Nio and won. All this and more Morning shift For January 24, 2023.
Gear 1: 'Challenge to Save the Nomad'
Apparently there is a name for people who buy a car from one brand but don't buy the next car from the same brand. Analysts call them "nomads". I'd guess that a little over half of shoppers work this way, but it's probably not the expectation in the industry. Nissan truly believes it has a chance to keep you in the family for life because you have a decent lease deal. Kicks once. Go with the figure.
In any case, S&P Global's data claims to show which brands are failing the hardest and which are succeeding at the "nomadic retention challenge." The answers are actually a little surprising, at least in the former category. Courtesy Automotive News:
A report by S&P Global Mobility says Dodge, Ram, Audi, Mazda, GMC, Volkswagen, Acura and Mercedes-Benz are at the height of the "retention problem" in the US.

This means that these eight brands are having a hard time winning over their customers [new customers not previously within a brand's base] Being "one and done" and going elsewhere after one purchase, the research firm said.

These brands were among the top three groups identified in the S&P Global analysis as retaining and churning so-called nomadic customers with undefined loyalty patterns.

On the other side of this problem are Tesla, Subaru, Jeep, Kia, Hyundai and BMW – brands with a high share of nomads returning to the market and higher retention. Tesla stood out here with first-time owner ownership at 83 percent and the lowest overnight ratio of all brands measured at 39 percent.
G/O Media may receive a commission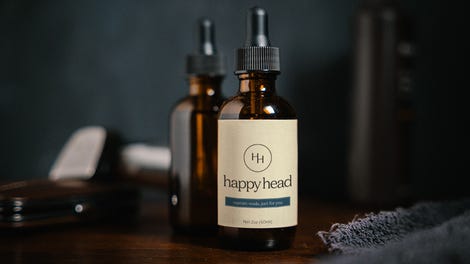 Bring back those luscious locks
This special, prescription topical Finasteride has been proven to regrow hair within months.
As you can imagine, the S&P has a profile for the prototypical nomad: they seem to have high disposable incomes, live in the suburbs, and tends to "chasing the latest fad."
"Conquest loyalty" (sheesh, that's marketing lingo) is a growing concern for most automakers, as data collected last July showed 58 percent of motorists chose to ditch their previous brand when they last bought a car in the previous 12 months. Regardless, you have to wonder why Mercedes-Benz and Audi are the way they are It struggles with this problem, whereas BMW apparently doesn't.
Every few weeks I get another notice from the dealer I bought my Fiesta ST from five years ago that my hot hatch is in high demand, but unless Ford suddenly decides to resurrect all of its compact passenger cars, their chances are slim. It's not high to get it back.
Gear 2: Elon really thought he could do it
Tesla's CEO took the stand for the second time on Monday defend that infamous 2018 "funding secured" tweet, he said he believed he had backing from Saudi Arabia's sovereign wealth fund and also that his stake in SpaceX would help him take the electric car maker private. Courtesy Reuters:
The billionaire, who said he was exhausted from lack of sleep, spoke calmly and calmly during nearly five hours of testimony during his trial in San Francisco federal court.

"With SpaceX stock alone, I felt the funding was secured," he told the jury, without elaborating, referring to the aerospace company of which he is also CEO.

But Nicholas Porritt, a lawyer for the plaintiff investors, raised doubts that the company did not want to use the SpaceX stake to finance a deal that would increase its stake in Tesla. Porritt noted that Musk told Tesla employees at the time that he expected his stake in Tesla to remain the same after the deal.
Musk also talked about the fateful meeting with Saudi officials:
Musk told Porritt that on July 31, 2018, he met with representatives of Saudi Arabia's sovereign wealth fund, the Public Investment Fund, at Tesla's factory in Fremont, California.

He acknowledged that a purchase price had not been discussed, but said Saudi representatives had been clear about what was needed to make the purchase happen.

That never happened, according to Musk, because the fund's governor, Yasir Al-Rumayyan, later reneged on his commitment to take Tesla private.

"I'm very upset because when we met he was unequivocal that he supported the privatization of Tesla, and now he seems to be taking a step back," Musk said.
That statement contradicts the meeting minutes themselves, which have been admitted into court evidence, which show that Al-Rumeyya "did not unequivocally support" Musk, as he said, but requested more information from the CEO. Musk will stand again today; Let's hope opposing counsel presses him further about the "importance in marijuana culture" of the proposed $420 share price.
3rd Gear: Ford cuts the workbench for Europe
In yesterday's morning shift we discussed Ford's plans to cut at least 1,000 jobs from its European business, mostly at its Cologne, Germany facility, formerly known for building the Fiesta. Today, thanks to the country's IG Metall union, we got a little more information, and it turns out that number may actually be 3,700 jobs. From Reuters:
IG Metall said the company wants to cut up to 2,500 jobs in product development and up to 700 in administrative roles.

Workers at the US carmaker's Cologne site, which employs about 14,000 people, including 3,800 at its development center in the Merkenich area, were informed of the plans at works council meetings on Monday.

A Ford spokeswoman in Germany declined to comment, citing a statement on Friday in which she said the shift to electric vehicle (EV) production required structural changes and would not say more until plans are finalized.
Ford doesn't expect to have a specific number until the spring. The manufacturer is hiring Only 45,000 in Europe.
Gear 4: Nio ordered to lose the "S".
Audi and Nio have been embroiled in a car naming dispute since late 2021, with the German automaker claiming that the Chinese EV startup's model names, such as the ES6 and ES8, are too similar to its own. E." The Munich district court ruled in favor of the Ingolstadt brand Automobilwoche. Normally I'd cry for home court advantage, but the basis of the decision is actually pretty sound. It is translated as:
The [court's] the reasoning continues: "The Chamber explained that it is therefore to be expected that a significant portion of the target group will also see the 'E' in the opposition mark, and thus will see in that mark the only descriptive difference between the two marks. understands and sees it only as an indicator of the car's engine type. There is a risk that consumers will assume that the 'ES 6' is an electric version of the 'S 6′, that the two cars are from the same manufacturer. There is therefore a danger of transmission of confusion through association that goes beyond pure association.'
The penalty for Nio is a $270,000 fine and/or potentially six months. prison sentence for the managing director of the company's German division. That last one looks pretty steep! Also, Nio is currently unable to advertise the respective vehicles in the country. It's not that big of a deal, since the brand didn't offer an ES6 or ES8 there yet, and the ES7 was thoughtfully renamed just "EL7" for Europe. It's almost as if they knew it was coming.
5th Gear: Volkswagen has a new design chief
Volkswagen cars, in general, seem a bit boring. no bad, but also very easy to ignore in traffic. (The Arteon and ID.Buzz Get links, of course.) It looks like VW management will agree that the brand needs a refresh, as it has just replaced current design chief Joseph Kaba with Andreas Mindt, formerly of Bentley. Once again, dan Automotive News:
According to sources, the new CEO of the VW brand, Thomas Schaefer, was not impressed with some of the Caba's designs.

Caban has been asked to change the retro styling of the ID Life concept shown at the 2021 IAA Munich Motor Show for a more modern look. The concept was supposed to preview the appearance of VW's entry-level ID electric car, which it will introduce in 2025.

Schaefer also asked Kaban's design team to rework the styling of the VW brand's upcoming Trinity flagship EV to give it a crossover look instead of a sedan look.

Kaban started his career in 1999 at VW Group, where he worked for Audi, Bugatti and Skoda companies.
Kaban is not leaving the fold entirely as he is expected to move elsewhere within the VW Group family. The personnel changes have not yet been officially announced, but are expected to take effect on February 1.
On the back: a boy named Jenson
23 years ago today 20-year-old Jenson Button Williams signed a multi-year contract with BMW, becoming Britain's youngest Formula 1 driver at the time. He would last just one year before the team loaned him to Benneton, which became Renault. From 365 Day Car:
"I'm still on cloud nine," Button said when he faced the media. "The last 45 minutes were amazing; It's hard to explain because I've never experienced anything like this before." [Stirling] Moss was reserved in his praise. "It's a fantastic achievement and I wish him all the best," he said. "I'm sorry to be out of the record books as the youngest British F1 driver, but what the hell. "We should start calling him 'The Boy,' as I was called when I was new at this."
The irreplaceable Stirling Mossladies and gentleman.
Neutral: Nomad or Loyalist?
Be honest: Are you "loyal" to any one manufacturer? Ford probably would have kept me if he hadn't killed the only things he created.